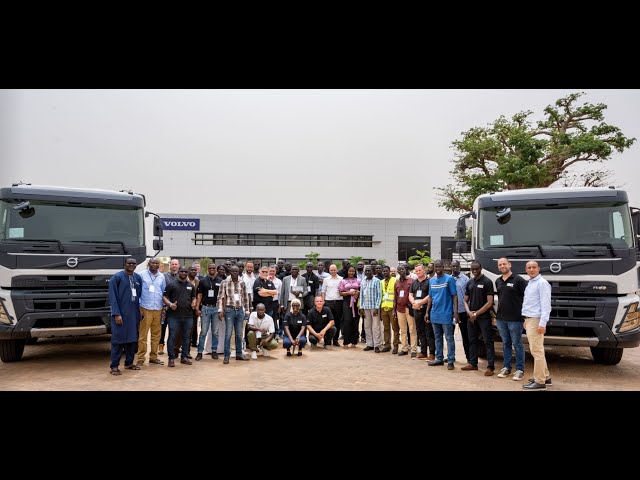 We were honoured to welcome from Volvo Trucks, Vice-President Africa Goran Travancic, Sales Manager Martin Björkman and Product Manager Kais Soltani as well as Franck Malka B.U. Transport Director of SMT Africa.
The event opened with a speech by Jeremy Cransac, Managing Director of SMT Senegal, followed by Goran Travancic, who spoke about the Volvo Trucks brand in its entirety. Kais Soltani concluded the presentation with a focus on the new Volvo Trucks range, particularly the FM and FMX range.
This presentation was given in front of about thirty guests who were able to ask very interesting questions afterwards.
Afterwards, our guests went in groups to the trucks on display to see them inside and out. The after-sales service and the training department of SMT Senegal were able to present the added value they can bring to a purchase.
At the end of the day, six people were entered into a draw to win polo shirts and Volvo Trucks models. The event ended with a cocktail party and networking between guests, SMT staff and our guests from Volvo Trucks. Everyone left with a bag containing goodies.
Our thanks go once again to the guests who made the trip, to the staff of SMT Senegal and Africa who greatly contributed to the success of this event, to Jeremy Cransac, the General Manager, but also to the brand Volvo Trucks.