Genuine Volvo maintenance parts
To keep your machine in peak condition, Volvo offers a wide range of maintenance parts including filters, lubricants, chemicals, batteries and Care Kits. Follow your machine's maintenance program to ensure productivity and uptime for peace of mind and extended machine life.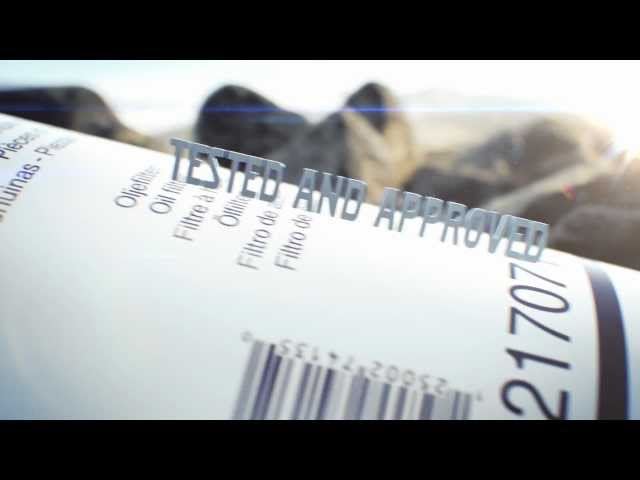 Every part is vital!
The better the quality of your components, the more you get from your Volvo machine. Every part is vital for uptime and performance. So why take a risk?
Volvo genuine filters
Pure productivity
Volvo Genuine Filters clean fluids and air from dirt and impurities. They are specifically designed to increase productivity, profitability and safety of your Volvo construction equipment.
Working in demanding conditions
Volvo Genuine Filters have:
High cleaning efficiency that is matched to the engine, transmission and hydraulic system.
High dirt capacity which gives long change intervals, without impaired function.
Filter elements of the highest quality.
Stable corrosion-protected casing.
Maintenance
Make sure to replace your filters at recommended change intervals in order to reduce the risk of premature repair or replacement.
Volvo care kits
All-in-one care kits
Volvo Care Kits include all the necessary parts and tools for on-site repairs, maintenance and service to prevent unnecessary downtime.
Saving you time and money
A Care Kit is cheaper than buying each part individually and there is no need to waste time sourcing parts or waiting for service.
Quality-approved
Volvo Care Kits consists of Genuine Volvo Parts for the high quality that you expect and always contain the latest updates.
Categories include:
Overhaul and repair kits: The fast, safe and complete solution for overhauls and repairs.
Maintenance Kits consist of Filter Kits: Here you find the filters recommended for change at each service interval.
Uptime Kits: Fix your machine quickly on-site.
Volvo lubricants
Volvo lubricants
Volvo Lubricants are specifically developed to support the performance of your Volvo machine by:
Protecting against wear and prolong individual component life
Reducing fuel and oil consumption
Our range of engine oils, hydraulic oils, axle and transmission oils are specifically matched to the components of the machine. Our range of greases has been carefully developed to prevent unnecessary wear.
Lower the risk of expensive damage and downtime further
By using Volvo oil analysis* you get a comprehensive diagnosis of the machine's condition.
*Not yet available in all markets
Genuine Volvo maintenance parts - lubricants specialist
Dr. Donald McCarthy, Volvo Lubricants Specialist, explains based on his experience what are the benefits for customers using Genuine Volvo Lubricants and what is the risk if the customer doesn't use it.
Volvo genuine batteries
The power to meet your needs
Genuine Volvo Batteries from Volvo Construction Equipment have enough power to meet and exceed your needs in order to cope with truly demanding situations and conditions.
Starting power
The unique design of the battery cell separators helps to reduce voltage drop under load, producing over 25% more starting power than alternative starter batteries.
Recharges rapidly
The same special lead-calcium alloy allows the battery to reach optimum power in less time compared to alternative batteries.
Long-lasting
On average, a Volvo Genuine battery will have 20% longer service life than other batteries.
Safe to handle
The housing of a Volvo Genuine Battery is extremely strong and 100 % leak resistant under normal usage conditions.
Environmental awareness
The production of a Volvo Genuine Battery is carried out with the utmost consideration to reduce impact on the environment.
AdBlue®
Add to your efficiency
Volvo Construction Equipment Stage IV engines use AdBlue® in combination with Selective Catalytic Reduction (SCR) technology to reduce emissions.
Optimise cost efficiency
The quality-assured AdBlue® solution avoids unnecessary costs and downtime by ensuring machine components are protected, fuel efficiency is optimized and emissions are minimized.
Order via your local Volvo dealer
The solution is available in different quantities to suit specific needs and can either be collected or delivered directly to the job site.