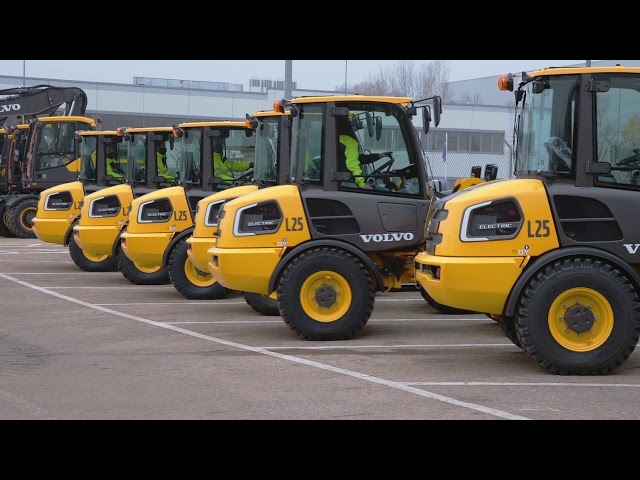 Zero Emission Construction with Volvo CE
Electric construction equipment has the power to transform the way you work. With the benefit of zero emissions, high performance and low noise, electric machines are the perfect partner to make any construction project more sustainable. Volvo's industry-leading electric machinery comes in a variety of sizes and is proven to deliver full powered operation across different applications, from urban construction and demolition through to landscaping and agriculture. We are committed to building the world we want to live in, where progress is made in a sustainable, efficient and peaceful way.
Add Silence
You won't have the familiar engine noise to compete with when you operate our electric construction machines. So say goodbye to headaches and hello to your fellow workers while you enjoy a quiet day at work.
Add Clean
A world without harmful emissions is a better world for all of us. With our electric construction machines there are no more exhaust fumes to deal with, so you can work almost anywhere without a problem – even indoors.
Add Comfort
Vibrations are often connected to health issues like headaches, back pain and fatigue. Fortunately, vibrations are at a minimum in our electric construction machines, so you will feel better when you get home from work.
Take your business to new places
Sensitive urban areas or tight indoor spaces, with our range of electric construction machines you are ready to explore new opportunities everywhere. You get outstanding performance with less noise, fewer vibrations and no exhaust fumes.
Electric Construction starts here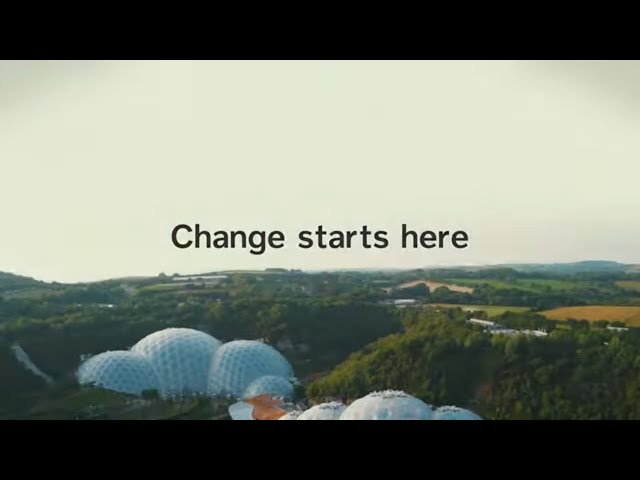 To plant a garden is to believe in tomorrow. The same can be said for going electric. Electric construction equipment is ideal to support sensitive environments for sustainable landscaping and horticulture. With zero emissions, low noise and a more comfortable and peaceful operation, they are perfect for protecting the beauty that nature provides us – quietly working to maintain the natural world with no harmful pollutants.
Landscaping is about creating life and beauty with minimal impact. It requires a delicate touch and a light carbon footprint. So whether it is earthmoving and trenching, transporting plants or maintaining ground cover, our electric compact machines are the perfect match. Zero emissions are great for people and the air we breathe – but they are also an advantage when protecting delicate plant life.
Electric landscaping at the Eden Project
Home to stunning covered biomes that replicate the natural worlds of the Amazon and the Mediterranean, this tourist attraction in the heart of Cornwall, UK, welcomes 600,000 visitors yearly and is at the forefront of environment care. There is no better platform to accelerate change in the landscaping sector than by showcasing sustainable action in a globally renowned site like Eden, one that has played host to Her Majesty Queen Elizabeth II, G7 world leaders and the Olympic torch. It made the ideal location to show the power of our emission-free electric construction machines in eradicating emissions across landscaping applications.
Good for nature and good for business
Over the course of just three months, Volvo's electric construction machines saved three tons of CO2 and nearly 2,000 kWh of energy, proving the potential for electromobility to transform the landscaping sector. The machines proved versatile enough to get the work done quickly and reliably, with the added cost savings and sustainability benefits. With its commitment to working with nature in diverse ways – including reducing energy use, making soil from recycled waste and buying locally – the decision to use electric construction machines in maintaining its site was a natural choice for the Eden Project.
Our Electric Construction Equipment
Download our Electric machine brochures here
Further information and support;
If you have any questions or would like to find out more about how SMT GB can support your business on the transition to Electric, contact us below.