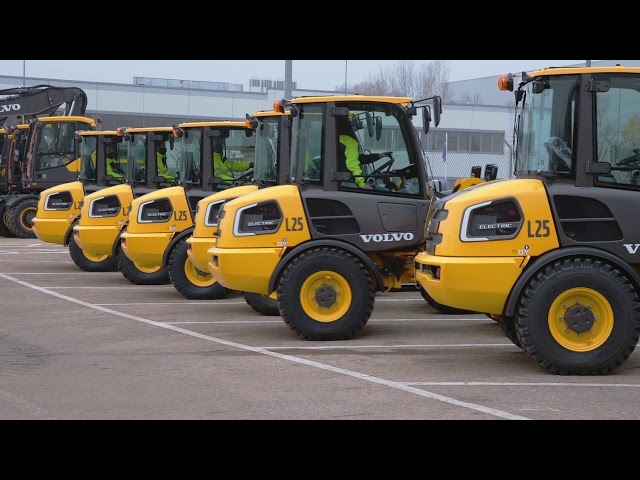 Electromobility: Adding Business By Adding Silence
It's time to change the way things are done. We are committed to build the world we want to live in. A world where progress is made in a sustainable, efficient and peaceful way. Because we know that being sustainable equals being successful – what's good for people, society and the world is ultimately good for your business. So now Volvo CE are launching a range of electric construction machines. Outstanding performance delivered with fewer vibrations, no exhaust fumes and less noise.
Add Silence
You won't have the familiar engine noise to compete with when you operate our electric construction machines. So say goodbye to headaches and hello to your fellow workers while you enjoy a quiet day at work.
Add Clean
A world without harmful emissions is a better world for all of us. With our electric construction machines there are no more exhaust fumes to deal with, so you can work almost anywhere without a problem – even indoors.
Add Comfort
Vibrations are often connected to health issues like headaches, back pain and fatigue. Fortunately, vibrations are at a minimum in our electric construction machines, so you will feel better when you get home from work.
Take your business to new places
Sensitive urban areas or tight indoor spaces, with our range of electric construction machines you are ready to explore new opportunities everywhere. You get outstanding performance with less noise, fewer vibrations and no exhaust fumes.
Volvo ECR25 Electric Compact Excavator
As our cities become ever more crowded and with space at a premium, the expectations for developing infrastructure and buildings are increasing all the time. The new Volvo ECR25 Electric excavator is the solution to the demands of this modern world. Thanks to electric battery power, it brings zero emissions and low noise to an already impressive package, opening up your business to applications you'd never thought possible. The Volvo ECR25 Electric excavator – giving fresh life to your business and your city.
Download ECR25 Electric Brochure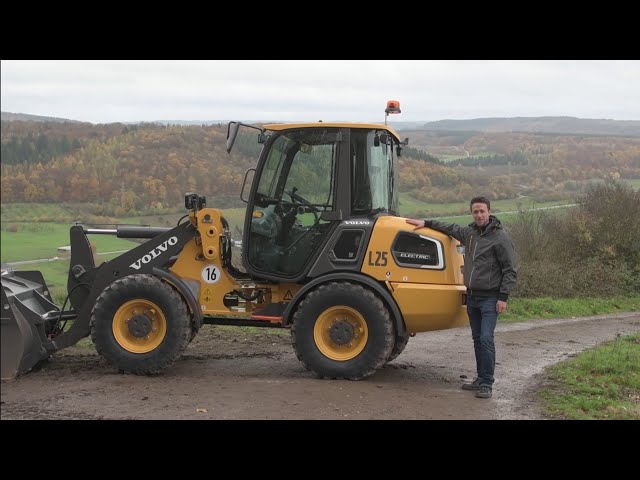 L25 Electric Compact Wheeled Loader
Volvo CE is synonymous with building innovative, class-leading wheel loaders that power your business whatever the application. So the launch of an electric compact wheel loader should come as no surprise. Introducing the new Volvo L25 Electric. Using over 65 years of wheel loader experience, it delivers the load and carry performance of its diesel equivalents, but with the zero emissions that the world desires.
Download L25 Electric Brochure
Frequently Asked Questions
If you would like to find out more, you can have a look at Volvo's FAQ page. There they have assembled a series of questions and answers about the machines.