SERVICES, MACHINERY & TRUCKS
At SMT, we place our customers at the heart of everything we do, building long term partnerships to support their growth
Full-service distribution company
SMT is a leading full-service distribution company specializing in machinery and trucks. Our focus is on providing equipment for the construction, material handling, recycling, and transport industry. Launched in 2010, we are a relatively young company. Nevertheless, with recent acquisitions, we have already obtained significant heritage that dates back to 1946. This mix of energy and international experience gives us the advantage of a synergetic environment.
We are active in large parts of Africa, in Great Britain, Belgium, Luxembourg and the Netherlands. We hold a longstanding track record of working exclusively in our markets with global quality brands like Volvo CE, Sennebogen and Holms. In Africa, we also work with other A-brands and quality trucks. That makes it easier to set our standards and goals as high as we do.
Building relations
Our market is transforming from product-oriented towards solution-oriented. We are at the forefront of that irreversible transition and that requires people with a firm belief in cooperation and transparent communication. Only by building strong relations we can provide sustainable solutions that constantly create value and satisfaction for our customers. And at the same time, being part of an integrated value chain, makes SMT a great place to work.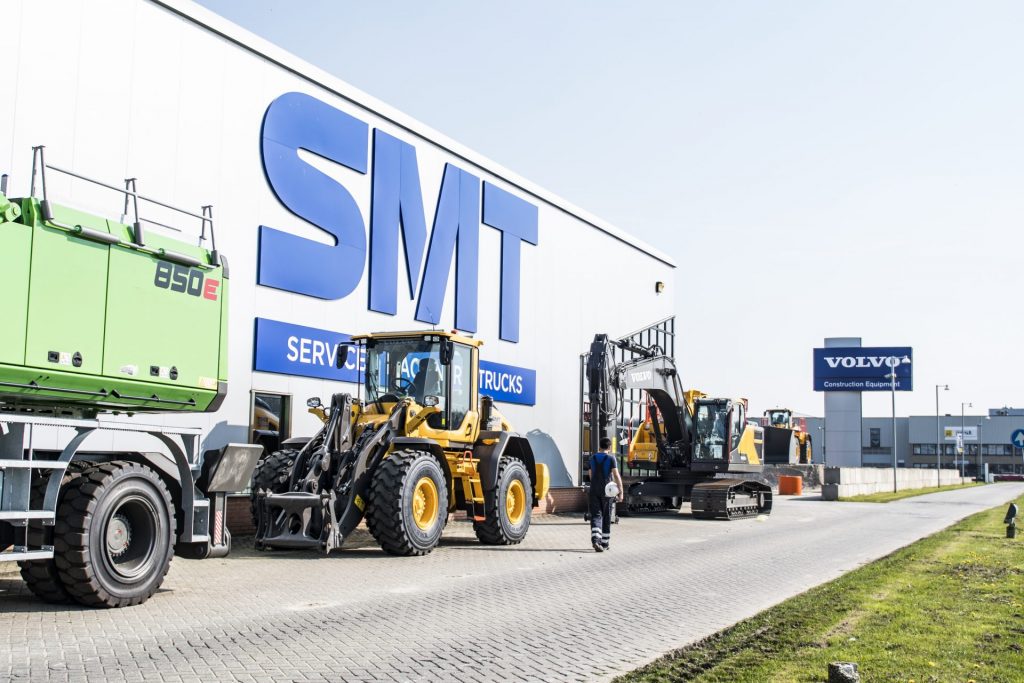 Facts & Figures
International footprint
Our international footprint spreads from Europe to the heart of Africa. It encompasses 30 countries and over 1,600 employees. Together we operate as one company, creating a positive experience for our customers and our employees. This cross-boundary teamwork adds up to a synergetic success within our group of companies.