Material handler
SENNEBOGEN 875E
Operating weight
165.000 kg
Bigger is better with the SENNEBOGEN 875E
Size matters when it comes to working at great heights. This machine delivers many applications in all areas of heavy duty work. Whether it's cargo handling, timber loading or port handling. Experience the power of innovation.
Impressive with its high materials handling capacity
Proven low energy costs and operating costs
Variable cabin elevation offers an ideal overview and maximum operating comfort
Operating costs can even be further reduced, thanks to our new energy recovery system named SENNEBOGEN Green Hybrid
From mobile undercarriage to crawler and rail undercarriage, extending to sophisticated gantry and pylon solutions for special application areas
Download the brochure SENNEBOGEN 875E
Strong like no other
Highlights of the SENNEBOGEN 875E
The machine operates with strong pumps with massive power reserves. It delivers top efficiency thanks to large hydraulic valves and lines.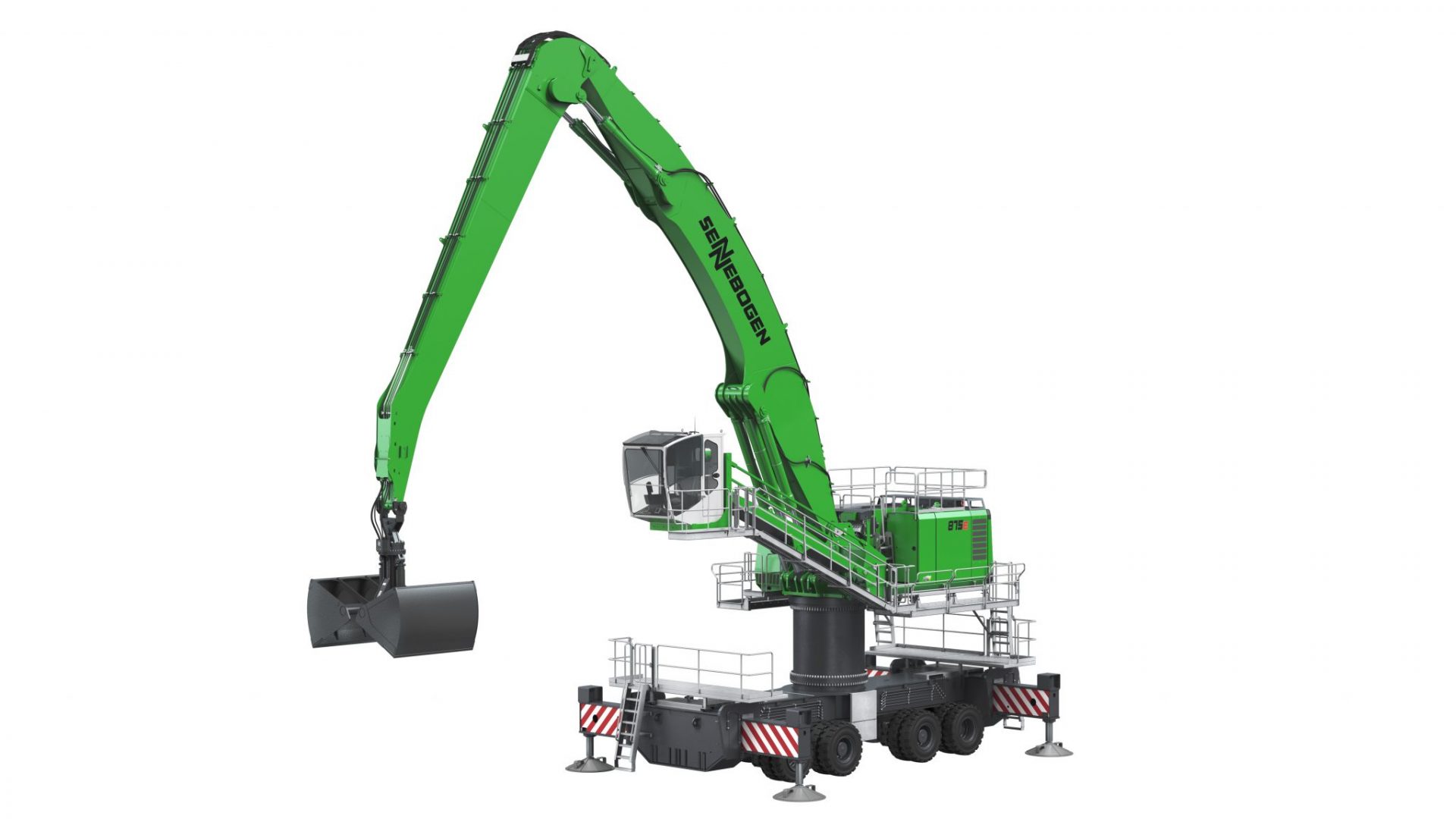 The perfect machine
Your new SENNEBOGEN 875E
SENNEBOGEN 875E
Assemble it yourself