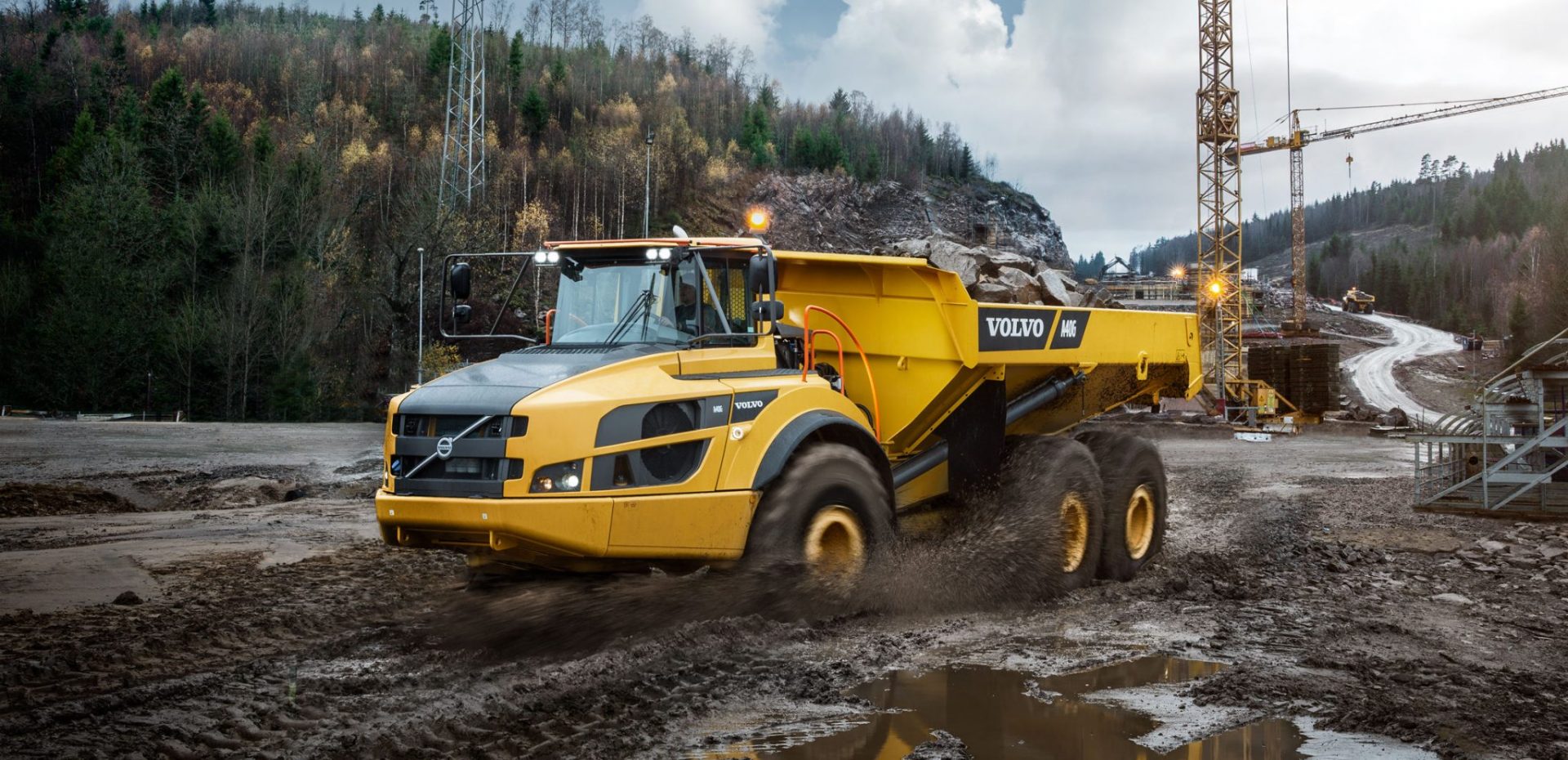 Payload capacity
39,000 kg
Ready to work
No task is too tough for the strong and powerful Volvo A40G, built to handle heavy-duty applications with ease. Equipped with durable components, the A40G works harder and longer, delivering high fuel efficiency and superior hauling capabilities. Move more for less in the robust machine, ensuring ultimate productivity and uptime.
Download the Volvo A40G Brochure
Far ahead of the competition
Highlights of the Volvo A40G
Count on superb reliability thanks to the machine's robust design, easy service access and outstanding Volvo dealer network. Guarantee pure uptime.
1 . Fuel efficiency guaranteed
The A40G, powered by the world-renowned Volvo engine delivers excellent fuel efficiency without compromising on power or performance. With guaranteed fuel efficiency, this machine will increase your profitability and improve your return on investment.
2 . Move more for less
The machine is optimized for efficiency featuring higher payload capabilities. Its smart design allows for more capacity while reducing fuel consumption so you can move more for less.
3 . Total operator control
The A40G is packed with features to help operators get the most from the machine. Intelligent functions such as cruise control, downhill speed control and hill assist help the operator control the machine with ease and efficiency, for enhanced safety and productivity in all conditions.
4 . Ease of operation
The ergonomic and comfortable controls make Volvo articulated haulers easy to understand and suit all operators. Automatic functions such as OptiShift – which enables fast and smooth directional changes – offer even greater ease of operation for an unrivalled operator experience.
Receive a free quote
Your new A40G
Or
Fill in our contact form
Get in touch
Have another question? Please fill in our contact form and we'll get in touch with you as soon as possible.
Contact us