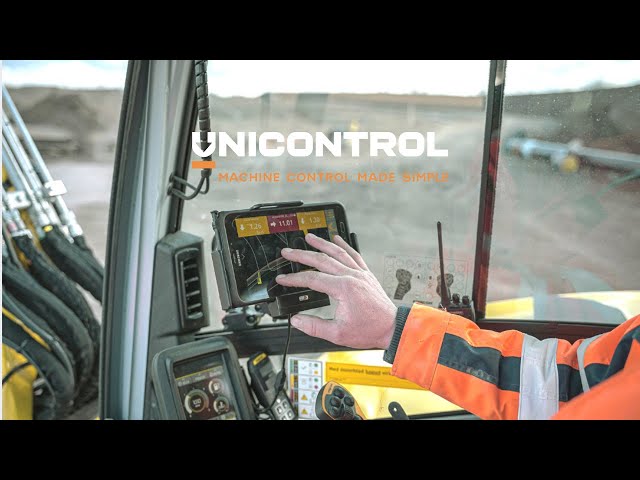 Unicontrol3D is a flexible, reliable, and simple 3D machine control system. With user-friendly technology, the workday becomes much easier for the operator, and the quality assurance is both faster and more accurate.
Unicontrol3D is the only system on the market that provides full support of the swing boom, helping to guarantee the best functionality and flexibility for smaller excavators. Unicontrol3D helps to save time and resources by delivering exact data for excavation. Machine control is made simple.
User-friendly
The system's introduction can be done on the site and used straight away – a tool that makes a significant difference for the operator and the contractor.
Minimise Mistakes
Unicontrol3D helps the contractor with manageable data collection, precise documentation, and high-quality assurance.
Simple
Digitalisation has to be user-friendly – this is the essence of our system with a simple interface based on high technology.
Quick-Support
We can quickly help you through remote support on the flexible tablet. Our talented support team is always ready to find a solution as fast as possible so that you can continue with your work.
3 & 5 Year Support Contracts Available
Services include:
Unicontrol cloud account
Phone and email support
Remote support (where possible)
Sim card supply and re-activation
Software update support*
Parts & labour warranty
Remote system diagnostics
*Software update carried out remotely via 'over the air' service
Want to find out more? Our UK based team will be happy to help! Contact us below.