Wheeled excavators
EW180E
Operating weight
18,200 - 20,300 kg
Elevate your operations
Built with our customers for our customers, the new Volvo EW180E is the most advanced multi-tool carrier in the industry. Made in Germany, Volvo's digger boast a 40 year heritage and have continuously developed into highly versatile and high quality machines. With manoeuvrability at the heart of its design, the new Volvo EW180E will perform time and time again on any job site.
Volvo's industry-leading cab provides excellent visibility
Volvo's wheeled excavators with Stage IV engines are powerful and fuel efficient
A number of maintenance features are easily accessible for fast serviceability
Download the Volvo EW180E Brochure
Far ahead of the competition
Highlights of the Volvo EW180E
The EW180E digger can be tailored to your precise specifications to suit any job-site. With a whole range of flexible configurations you can change attachments easily and add on useful features.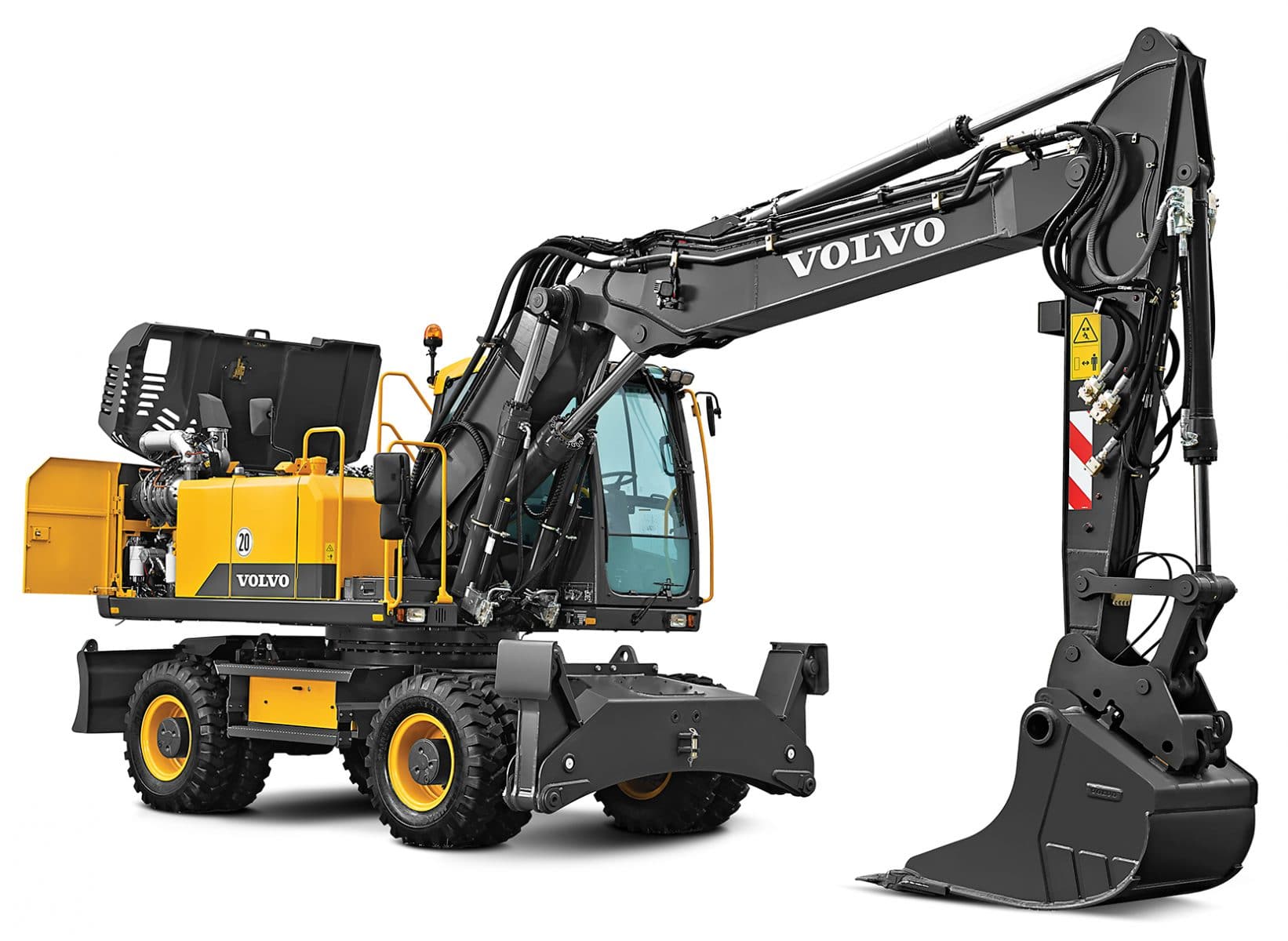 1 . The trailer hitch
Made in Germany, the Volvo EW180E digger is an efficient and versatile machine that can make your life easier on the job-site as well as increase productivity. Take all your tools with you in one trip and avoid any unnecessary travelling.
2 . Cab
To ensure comfort and productivity, operating the EW180E has been designed with easy operation in mind. The cab, HMI and luxuries like climate control all contribute to a happier and more comfortable operator for increased uptime.
3 . Engine
For maximum efficiency and reliability, the EW180E features Volvo's most powerful Stage IV engine. The machine has also been designed and rigorously tested to reduce fuel consumption and increase your productivity.
4 . Service access
To reduce your downtime, Volvo has specifically designed this machine to have the most efficient service access possible. Grouping servicing points together saves time and allows for quicker maintenance checks.
Receive a free quote
Your new EW180E
Or
Fill in our contact form
Get in touch
Have another question? Please fill in our contact form and we'll get in touch with you as soon as possible.
Contact us