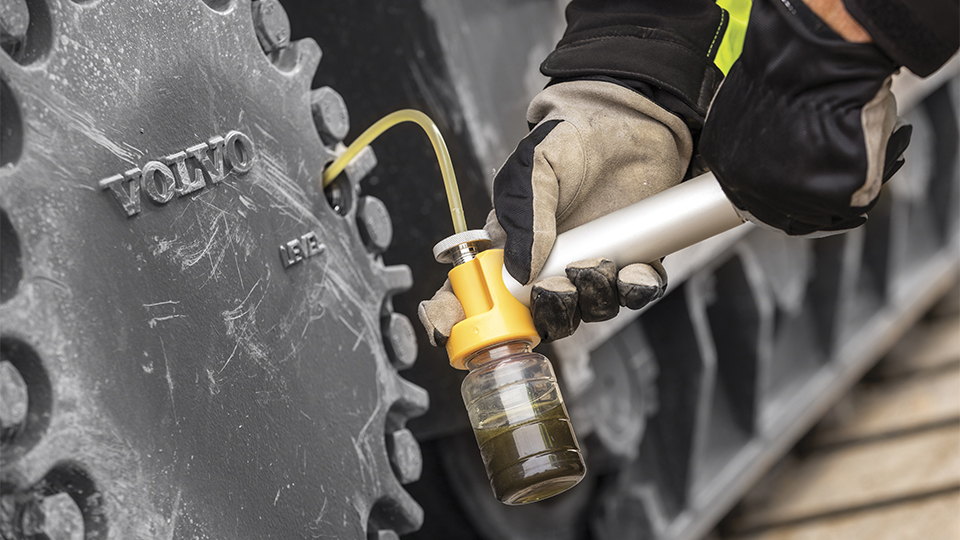 Oil Analysis is a remarkably effective way of diagnosing potential problems in your machine. A sample of oil is taken from your machine and sent to a specialist laboratory, where it is analysed for a wide range of trace elements, so that a diagnosis can be made.
Oil Analysis can be used very effectively on engines, axles, transmissions, drop boxes and hydraulics; but the same processes also work with coolant and fuel. Acting on a diagnosis will allow you to plan for a minor repair to the machine now rather than risk an unexpected major repair later.
How does it work?
Sampling – The necessary samples are taken, and sent to one of the specialist laboratories.
Analysis – Using advanced diagnostic equipment, our specialists analyse the samples and collect a vast amount of information from which they are able to draw conclusions about the health of your machine and the hidden state of its components.
Diagnosis – A thorough diagnosis is made available to you immediately online. The diagnosis also includes recommendations for actions that need to to be done to your machine
MySMT - Our Online Customer Portal
As an SMT customer, you can quickly and easily access and manage all your administrative documents alongside fleet information, reporting, parts ordering, and repair and maintenance information related to your account.
Oil Sampling Reports for your machines can be found within the company tab of MySMT if you have an account.
You can sign up to MySMT online today, by clicking the buttons below, if you do not already have an account.