Genuine Volvo wear parts
Volvo offers a full range of genuine wear parts, developed and tested to ensure that they live up to your highest expectations for all applications. To keep your machine in prime condition, Volvo offers parts to keep it running smoothly for as long as possible.
Choose from wear parts such as undercarriage parts, Volvo hoses or Volvo Tooth System to keep your machine running like new. These parts have been subjected to the toughest tests to be able to withstand extreme stresses. Our design and choice of material guarantees superior performance.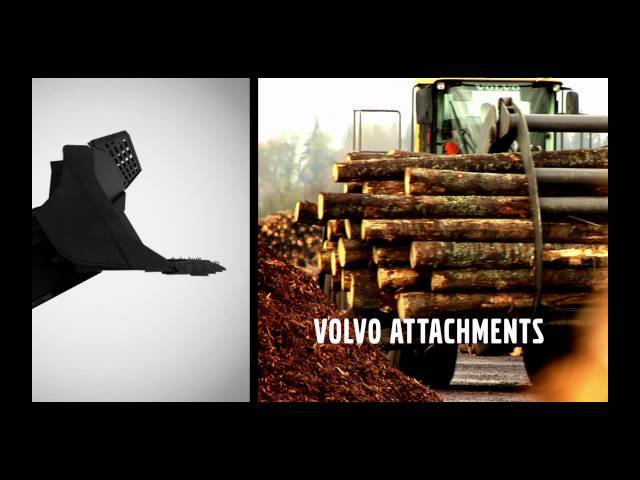 Customer solutions
An overview of the products and services we offer to support your business throughout your ownership – helping you stay profitable year after year.
Volvo Tooth System
You wouldn't ask a world-class footballer to play in the wrong boots, so why do the same with your machine's bucket? Make no compromise on quality and choose the Volvo Tooth System, the best choice for Volvo buckets.
Maximise profitability
Lower maintenance cost, increase uptime
Less bucket wear
Longer change intervals
Quick and easy installation
Improve productivity and fuel efficiency
Higher bucket fill
Excellent penetration capability
New generation performance teeth for mid-to-large size machines
The new generation Volvo Tooth System delivers unrivalled levels of performance and uptime, helping you get the most from your Volvo machine. Based on decades of experience and engineering expertise, we have refined our proven tooth system to dig faster and stay sharper for longer.
Quick, easy and safe installation
With the new Volvo locking system you can install or change teeth in minutes, helping to minimise downtime. The retainer and the tooth are assembled and supplied together, and no spring replacement is required during the tooth life. What's more, the smart system works with a reusable locking pin, which can be mounted on both sides.
A genuinely hammerless solution, the new generation Volvo Tooth System requires no special tool when installing or changing teeth, reducing the risk of injury.
Place, push and twist…it really is that easy to install!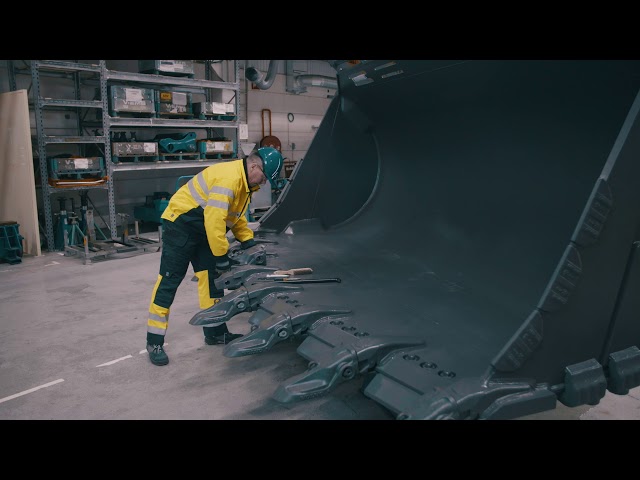 Genuine Volvo undercarriage parts
Living up to your highest expectations
Volvo's full range of undercarriage parts are developed and tested to ensure the highest standard of quality and performance.
Pushed to the limit
The undercarriage parts are subjected to extensive testing to be able to withstand extreme consistent stresses.
Designed specifically for Volvo Construction Equipment
Volvo undercarriage parts give you a safe and effective operation, a long productive service life and low operating costs.
Volvo Rubber Tracks
Developed in conjunction with Volvo construction machines
Meet the highest standards of safety and quality
Volvo Rubber pad bolt-on
Increase your versatility
The Volvo Rubber pad bolt-on system for tracked excavators is the perfect solution for increasing machine versatility. The cost effective design allows you to easily switch between on and off-road locations without causing surface damage.
Versatility
Switch between on and off-road jobs and benefit from two machines in one. The rubber pads provide full ground surface protection and are easily removed when full traction is needed.
High durability
Made from a robust rubber blend to reduce wear, the pad incorporates a steel plate with a durable rubber exterior and a rubber cushion which helps to decrease vibration and noise.
Availability
The rubber pad system is available both as a factory-fit option and through the Volvo dealer network. The aftermarket kit provides both the pad and track shoe.
Cost efficiency
Replacing single rubber pads as and when is necessary is a cost efficient and easy way to maintain an excavator's track system.
Volvo hose service
The hose you need
High quality hydraulic hoses are available right away from your Volvo dealer. This service ensures optimal hose performance and helps minimize machine downtime.
Quick, reliable and cost-effective
Volvo dealers are fully equipped to assemble hoses in their workshop, on site. Only Genuine Volvo parts are used to ensure a precise fit and optimal performance. We also go beyond the demands of industry standards so that our hoses offer higher pressure, better flexibility and longer life.
Only Volvo has access to the exact specifications of our hoses. Therefore you don't have to take measurements or bring in your old hose. Your Volvo dealer knows exactly what is required for the hose you need.
Contamination in your hydraulic system can damage valves, pumps and other components. Every Volvo hose is subjected to an advanced cleaning process, and caps are used to prevent contamination during transport.
Volvo expander bolts
A solution for wear
The perfect solution when wear in your construction equipment causes play in the attaching points and the holes are worn.
A permanent solution for an economic and long-lasting life
When your machine starts to show signs of wear, Volvo expander bolts are the perfect solution.
Fast and easy installation (often on site)
Volvo expander bolts feature two expanding sleeves that fill the gap and connect the attaching eyes.
With Volvo expander bolts no reconditioning or machine reworking is needed.
Available for a wide range of products.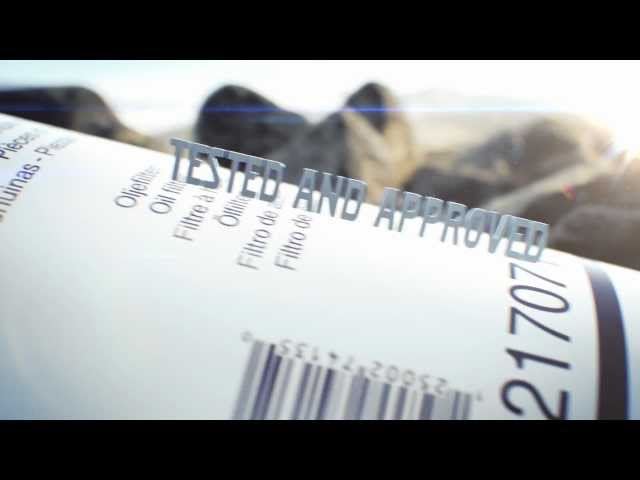 Every part is vital!
The better the quality of your components, the more you get from your Volvo machine. Every part is vital for uptime and performance. So why take a risk?