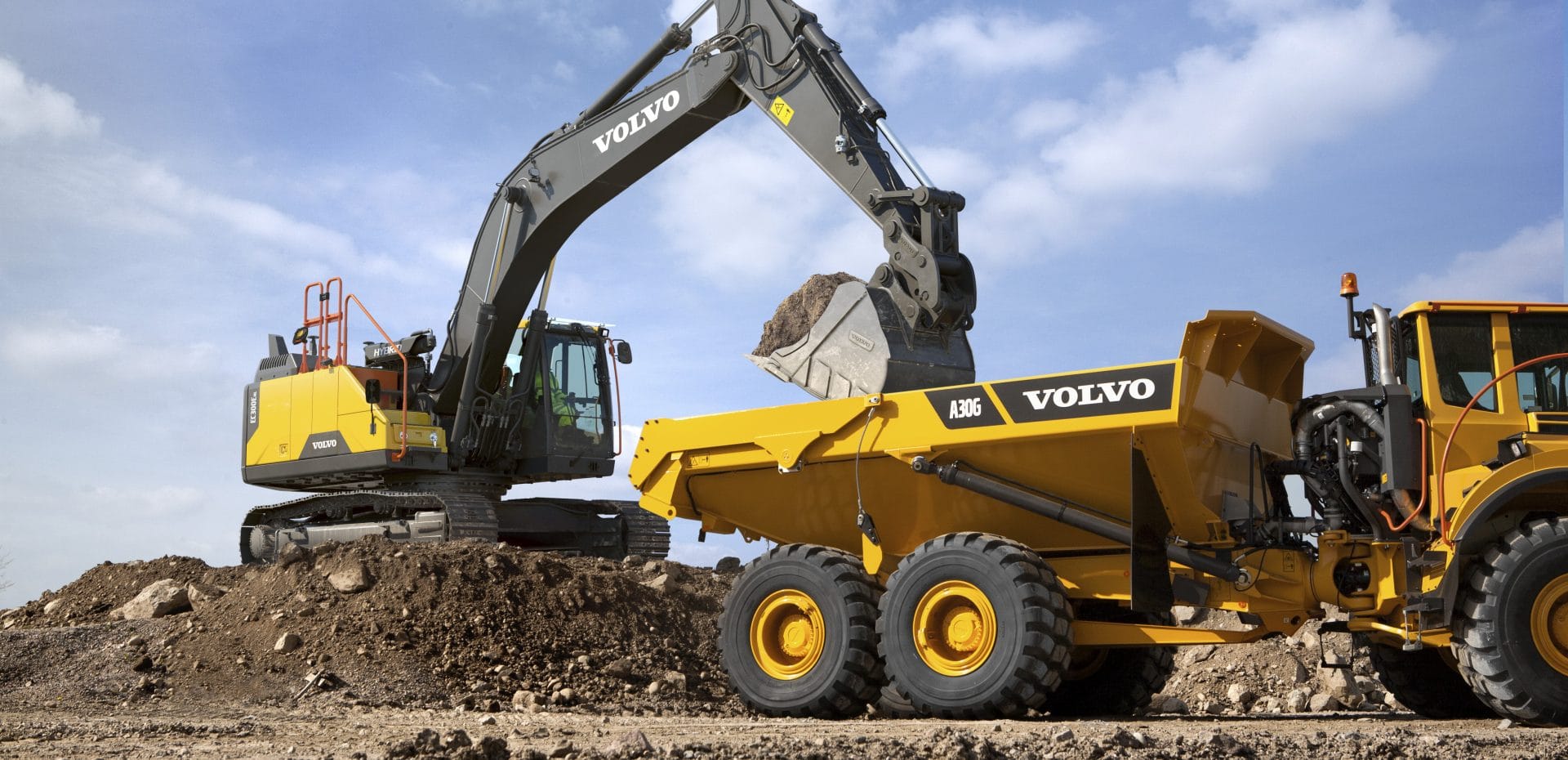 Crawler excavators
EC300E Hybrid
Operating weight
29,300 - 32,700 kg
Bucket capacity
0.55 - 2.06 m³
Cleaner and Greener - The EC300E Hybrid reduces CO₂ emissions by 10 to 12% making it a more environmentally respectful choice, especially when working in built-up areas.
The EC300E Hybrid machine provides the same levels of controllability and performance you would expect from an equivalent conventional machine, but with a 12% up to 17% fuel efficiency improvement dependent on application.
Hydraulic oil I stored in accumulators coming from the boom down motion
Unique Hybrid technology provides a 12 to 17% fuel efficiency improvement
Simple, reliable and easy to maintain
Download the Volvo EC300E Hybrid Brochure
Far ahead of the competition
Highlights of the Volvo EC300E Hybrid
When working in dig and dump applications, the EC300E Hybrid is a straightforward solution with big payback. Save fuel, lower emissions and boost the profitability of your operation.
1 . Bolt-on wear plates
From quarries to mass excavation, this heavy-duty production machine has been built to work on tough job sites. Featuring a robust, reinforced structure and high quality welding, the EC300E boasts superior strength and durability. Experience reliability you can count on with Volvo.
2 . HMI
It's a fact that operators work more efficiently when they're given the best tools for the job. That's why, on top of being a superior production machine, the EC300E has an ergonomic design with ideally placed controls and switches. With built in comfort and optimized control, operators will work efficiently and productively all day long.
3 . ECO-gauge
Eco-gauge is an added gauge bar that indicates momentary fuel consumption and can be reset through the display monitor. This will track fuel consumption under different applications.
4 . Hydraulic Accumulators
Stored hydraulic oil in the accumulators, coming from the boom down motion, drives an assist hydraulic motor to support the hydraulic pump and engine. The solution uses simple and unique hybrid technology. It is easy to maintain and repair compared to competitor electric hybrid excavators.
Receive a free quote
Your new EC300E Hybrid
Or
Fill in our contact form
Get in touch
Have another question? Please fill in our contact form and we'll get in touch with you as soon as possible.
Contact us