With over 18,500 unique visitors attending the show, SMT GB proudly showcased a wide range of Volvo construction equipment products and technological solutions at Hillhead.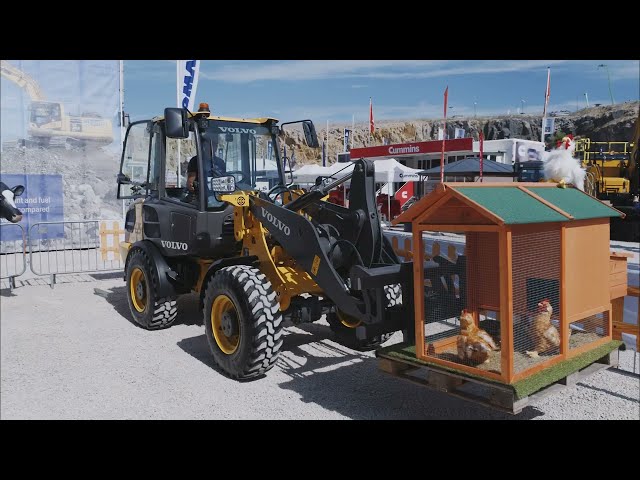 For the first time displayed in Great Britain, visitors to the SMT GB stand had the opportunity to see both the ECR18 Electric excavator and L20 Electric wheeled loader from the newly expanded Volvo electric construction equipment range, as well as the all-new EWR130E wheeled excavator, EW200E material handler, the fifty-tonne EC530E excavator and EC300E Hybrid excavator. In the demonstration area, visitors to the show were also able to see the mighty ninety-tonne EC950F excavator at work.
Also present on the stand was Chepstow Plant International's 1000th Volvo machine ordered to date, which is a L220H wheeled loader wrapped in a special reflective livery.
Volvo Electric machines
One of the main attractions to the SMT GB stand was the specially designed "electric village", which offered Hillhead visitors with their first opportunity to see the newly expanded Volvo electric construction equipment range in a series of mock real-world settings, and included the ECR18 Electric compact excavator as and L20 Electric compact wheeled loader. The ECR25 Electric, which was first displayed at Bauma in 2019, was also demonstrated on the stand.
Stand visitors also had the opportunity to see these all-new electric machines working in their mock real-world applications on all three days of Hillhead at 10:00, 12:00 and 14:00.
Commitment to Net Zero
Extensive efforts were made by SMT GB to minimise the carbon cost normally incurred by attending Hillhead. To that end, a water refill station replaced the cups of water normally distributed on the stand, and single-use plastic cutlery and utensils were replaced with sustainable and biodegradable alternatives.
The L25 Electric wheeled loader was also used extensively during the construction and teardown of the stand, offering great savings to the amount of carbon usually produced by diesel-powered machines.
Power for both the stand and charger for the Volvo electric machines on display was provided by a low emission and high efficiency Volvo Penta generator and industrial power pack. These ran entirely on HVO fuel throughout the stand's construction, all three days of the show and teardown, with no penalties to power output incurred or supply interruptions experienced, but significant carbon savings made.
Wrapped around the perimeter of the SMT GB stand, visitors were able to view a detailed timeline of Volvo CE, SMT GB, Volvo Penta and K-Tec's road to net zero, which highlighted the many important milestones achieved by both companies as they journey towards a more sustainable future. Highlights included Volvo CE creating the world's first 'emissions free' quarry in August 2018, SMT GB swapping to a fully electric company car fleet in March 2021 and Volvo CE collaborating with SSAB to produce the world's first machine made of fossil-free steel in October 2021.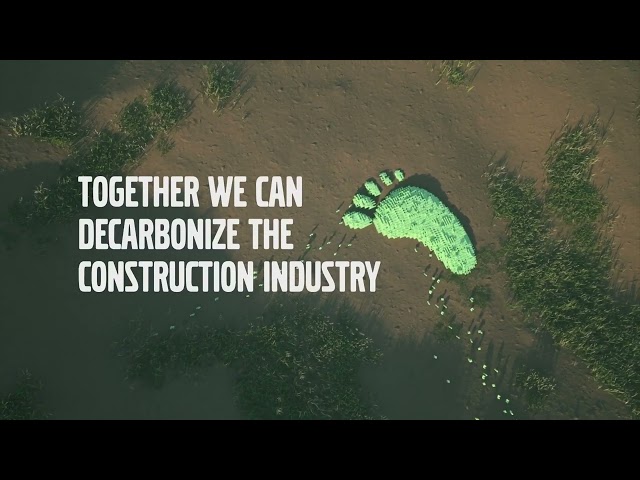 The latest technologies
In addition to the all-new machinery on display on the SMT GB stand, visitors were provided with the opportunity to learn more about the latest technological efficiency and productivity boosting solutions, which were focused into the categories of "Efficient Sites", "Intelligent Data" and "Flexible Maintenance and Repair". Not only do these solutions boast the latest technologies to help boost site, project and machine efficiency and productivity, but also reduce downtime, waste and the total cost of ownership for customers.
The "Efficient Sites" solutions showcased were Volvo Eco Operator training and Volvo Co-Pilot, state-of-the-art simulators and SMT Site Simulation.
Drawing crowds of operators, fleet managers and company owners alike, the simulators were in near-constant use throughout all three days of the show, and much interest was shown by stand visitors in the opportunities for operational optimisation provided by both Eco Operator training and Site Simulation.
The solutions showcased for the "Intelligent Data" area were CareTrack, ProCare, Insight Reports and the soon to be launched MySMT customer portal which, similarly to the "Efficient Site" solutions, received a considerable amount of attention from stand visitors and generated many meaningful discussions.
Lastly, the solutions showcased in the "Flexible Maintenance and Repair" were SMT GB's Customer Support Agreements, as well as Volvo certified rebuilds, Used parts and equipment and the SMT online parts portal.
Recently overhauled to introduce two new levels of cover, SMT GB's Customer Support Agreements provide a set of service packages to provide comprehensive machine cover and suit all customer budgets, offering customers considerable peace of mind to protect the investment made in their machinery.
With levels of enthusiasm on the SMT GB stand as a high as the gloriously warm temperature across all three days of the show, Hillhead's 40th anniversary proved to be a great success for all in attendance.
Amy Metcalfe, Marketing Director at SMT GB comments; "It was great to return to Hillhead after a period of not being able to attend any large events due to the COVID-19 pandemic. As well as providing us with the opportunity to meet with customers and talk to them about our latest solutions, it also brought the SMT GB team together, which gave us all a real buzzing energy on our stand. We're very excited about a future of low-carbon and technology solutions, which will really drive the industry forwards over the next few years."